Brave Frontier Global exclusive units, The Deva and The Morokai - Korzan & Haile 7-star unit review | Infernal Ravager Korzan, Boreal Tempest Haile
Yet another Brave News Channel Episode has been released (click here to watch), and Alim & Gumi just announced that there will be a whole new Global Exclusive series coming right up starting the end of November. Among these are the 6 new upcoming Global Exclusive units, where 2 of them were revealed in this episode, check them out below:
Expected Release Date: End of November (BF Anniversary phase, spanned across a few months)
_________________________________________________________________
An unlikely band of outcasts caught in a war between 2 nations... A war waged between 2 diverse races of people.
The Deva - A zealous civilization with an undying thirst for knowledge. Born exceptionally gifted at mana manipulation, they are excellent magic users.
The Morokai
- Formidable hunters born with incredible physical abilities. A free-spirited people respecting strength above all else, they live for the thrill of hunting and fighting.
Deva Battlemage & Morokai Warlord will be available in their 5-star forms, and most probably along with their 7-star forms upon official release!
Players can expect unique Trials, Raid, and GQ events related to the new series!
_________________________________________________________________
Infernal Ravager Korzan (7-star)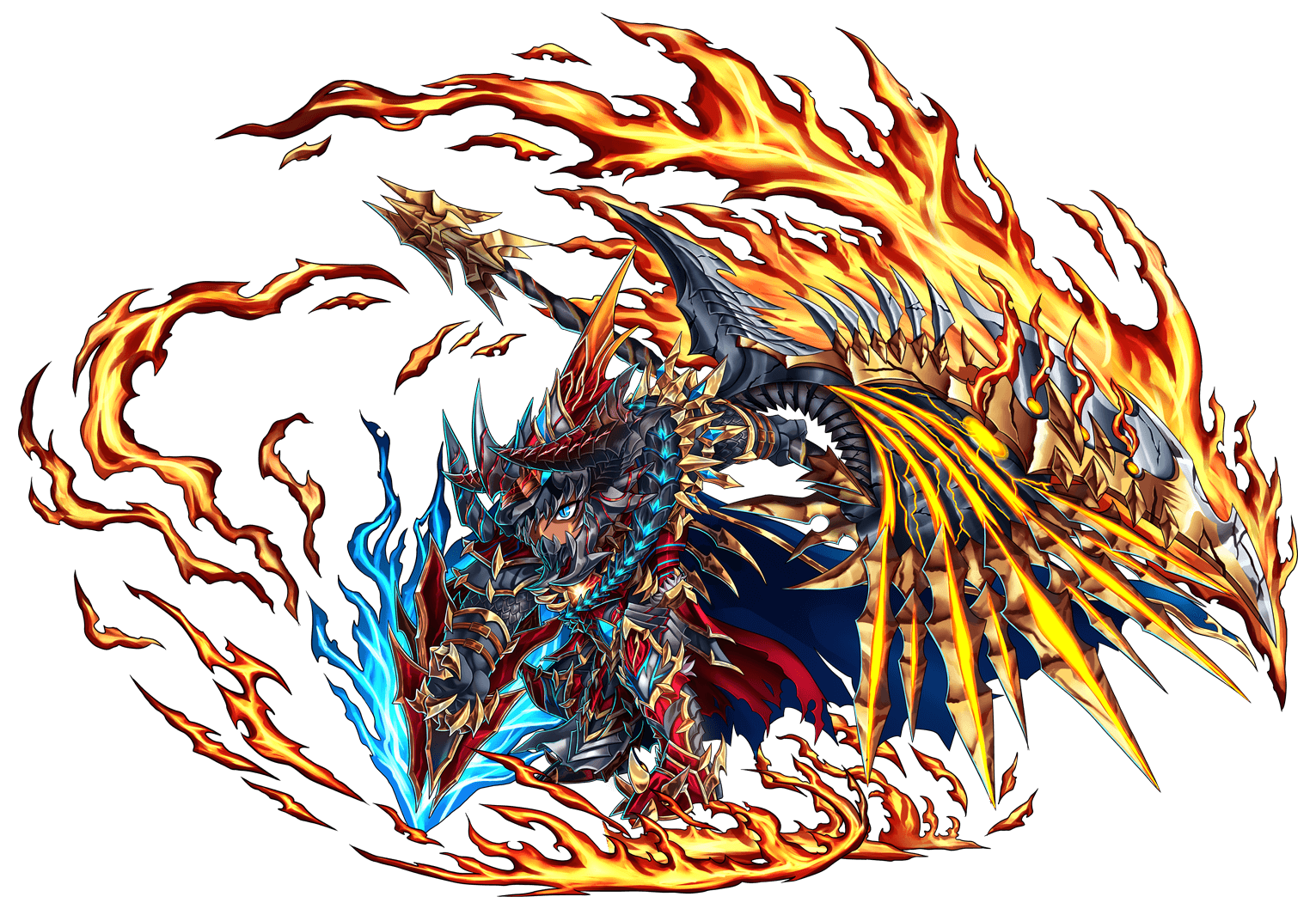 Hits:
Cost:
LS:
Boost ATK & max HP (40%), Boost Crit damage (175%), Fill BB Gauge (3-6 BC) when ATKed & Boost ATK (50%) when BB Gauge is Full
ES:
Negate Elemental Weakness & Boost BB, SBB & UBB Mod (200%)
BB: (26 BC)
16 Hits AoE (250-500% based on HP lost), apply Def Ignore buff for 2 turns, Boost Atk (150%) for 3 turns, Boost Crit rate (60%) & Fill own BB Gauge (40%)
SBB: (27 BC)
19 Hits AoE (400-800% based on HP lost), Boost Crit damage (75%) for 3 turns, Boost ATK relative to HP (20%) for 3 turns & Boost max HP (10%)
UBB: (25BC)
2 Hits AoE (1200-3000% based on HP lost), Boost Crit damage (300%) for 3 turns, Boost ATK relative to HP (50%) for 3 turns & Boost own max HP (100%)
Arena Type:
Evolution Materials:
(5* to 6*) Miracle Totem, Fire Totem, Dragon Mimic x2, Fire Bulb
(6* to 7*) Fire Mecha God, Miracle Totem x2, Metal Mimic, Fire Bulb
ES Sphere:
Vulcan Axe - Boost ATK, HP & Crit Chance (30%) & Boost ATK (50%) when BB Gauge is Full
_________________________________________________________________
Boreal Tempest Haile (7-star)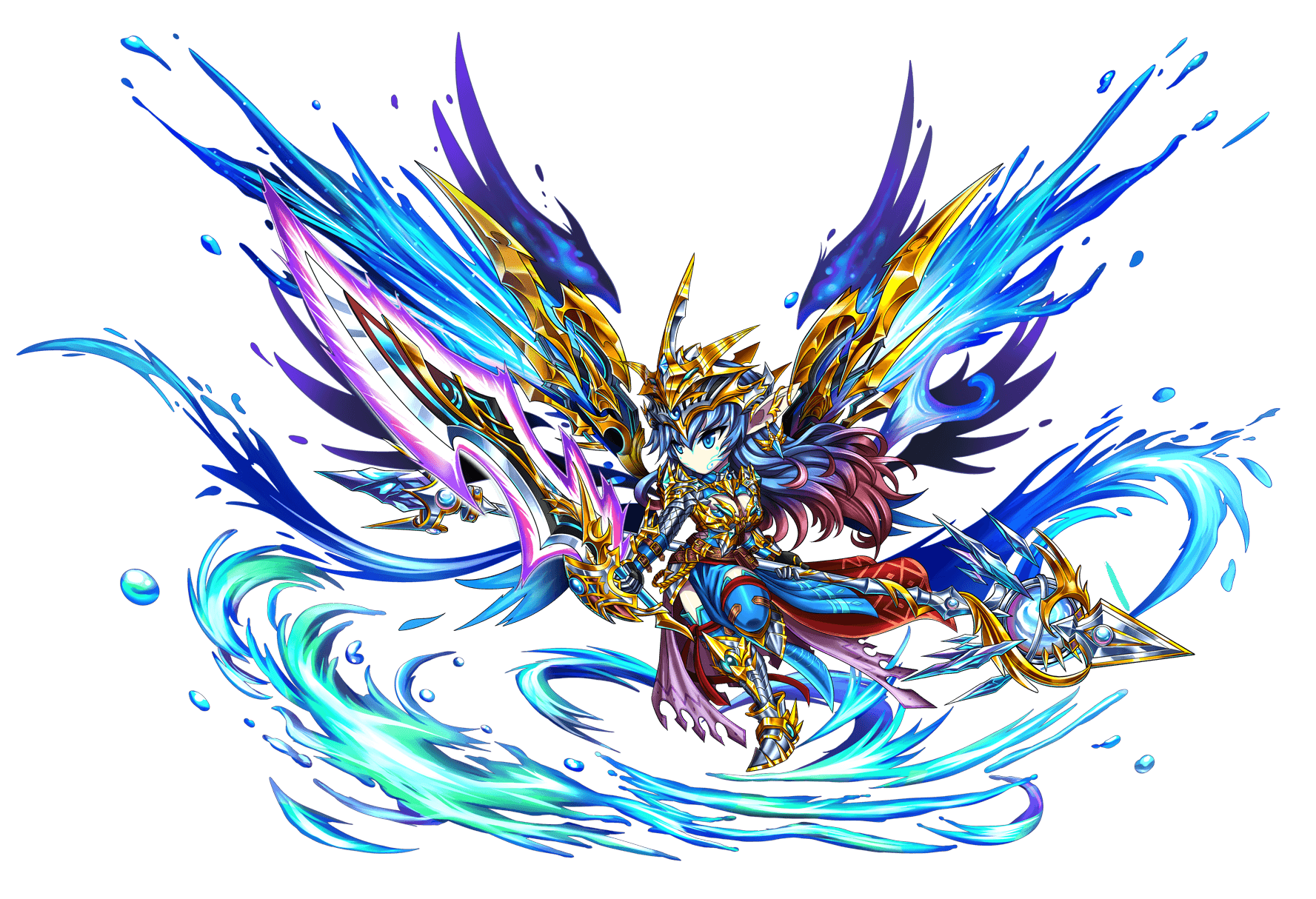 Hits:
Cost:
LS:
Boost ATK, DEF & REC (30%), Boost max HP (25%), Boost BB Fill Rate (50%), Boost HC & BC Drop Rate (25%) & add BB, SBB & UBB Mod (150%)
ES:
Boost all parameters (20%), 0 BC when attacking
BB: (30 BC)
18 Hits AoE (290%), Fill BB Gauge (6 BC/turn) for 3 turns, Boost ATK, DEF & REC (130%) for 3 turns & Boost BB Fill Rate (50%) for 3 turns
SBB: (26 BC)
20 Hits AoE (540%), Fill BB Gauge (8 BC), Add BB, SBB & UBB Mod (200%) for 3 turns & 50% Chance to -50% ATK & DEF for 3 turns
UBB: (25 BC)
22 Hits AoE (1200%), Fill BB Gauge (50 BC/turn) for 3 turns, Boost ATK, DEF & REC (200%) for 3 turns &
Add BB, SBB & UBB Mod (500%)
for
2 turns
Arena Type:
Evolution Materials:
(5* to 6*) Miracle Totem, Water Totem, Dragon Mimic x2, Water Bulb
(6* to 7*) Water Mecha God, Miracle Totem x2, Metal Mimic, Water Bulb
ES Sphere:
Glacies Staff - Boost all parameters (20%), 5-10% Reduced BB BC Use & Boost BB, SBB & UBB Mod (100%)
_________________________________________________________________________________